Heart Source: Activate Personal Power
Do You Know The Secret of The Heart Source?
You have within you the capability to tap into your power. Few people know this "secret."
All that you need to do is take time to focus your attention on different parts of your body. That's all you do.
Amma the Divine Mother began revealing information about what she calls The Heart Source.
Amma encourages you to live from your Heart Source.  When you do so, you will stave off fear and anxiety. You will be able to release limiting feelings which plague you. Your intuition will open up.
When you are in your Heart Source:
You are in 7 different dimensions.
Are able to connect easily with other.
Improve your relationships.
Discover alternate and more powerful ways to solve problems.
Activate your personal power.
Access the consciousness of your body.
And much more.
There are seven simple steps to establishing your Heart Source:
Move into the front of your heart center.
Move into the back of your heart center.
Move into the front of your third eye (6th chakra)
Move into the back of your  third eye (6th  chakra) 
Connect your heart center and third eye with a beam of energy.
Send the beam of energy up to the Center of the Universe
Send the beam of energy down into the Center of the Earth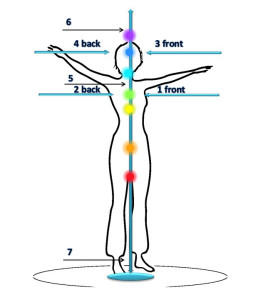 Read What Others Have Experienced Using Encodements
I have been drawn to Encodement work for several years now because it is so empowering for me. I can take responsibility for everything I create in my life and endeavor to heal it with the assistance of my Encodement Technicians/Team. Divine Mother Amma is such an important part of this process, and I am so grateful!
I am more calm and centered nowadays than I have ever been before...kinder to myself and others. When I do get triggered,  I understand that some part of myself is asking for my attention,  and to be healed, and I will often,  if not always,  reach out to my Soul Healing Angels. I know for a fact that I would have been painfully anxious about the state of the world as it is today with the pandemic and political turmoil as well as the health issues of any number of loved ones but I am much more able to remain reassured that I am, as you so often remind us, loved, and that is no small thing!
Encodements have been an integral part of my life for a number of years now. Specifically – the year we lost our Son – they were there to help me through my grieving process. They are part of who I am and I feel stronger and more centered knowing they are there for me.
For the past 2 1/2 years I've been taking Dr. Cathy's Encodement Intensives. I have experienced a variety of healing methods over the past 26 years and want to express my appreciation for the Encodement work she does. It is an easy and effective method of letting go of erroneous beliefs and emotions that block our healing of self as well as our Spiritual evolution. Dr. Cathy is one of the clearest channels of Spiritual healing energy that I know and has a passion for making it available and affordable to everyone who is searching for their True Self within.
Get In Touch
Let's Work Together!
Email
DrCathy@OdysseyToWholeness.com
Address
4808 E Verde Valley Dr
Cottonwood, AZ 86326